The Arctic Convoy Club
of New Zealand

Veterans of the Arctic Convoys 1941 - 1945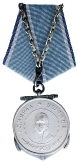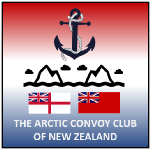 Ocean Freedom was built in Portland, Maine, in March 1942 and sailed from Loch Ewe in Scotland, to join Convoy PQ 17 in July 1942. The convoy comprised 35 cargo ships, 2 oilers and 3 rescue ships, as well as the escorting warships. 24 cargo ships were lost, along with one oiler and a rescue ship. John was a sixteen year old, five pounds a month, assistant steward, on the Ocean Freedom and had been at sea for two years before joining this ship. He went to Portland, Maine, to join the newly built ship, which sailed for Manchester, for loading before joining Convoy PQ 17. John said it was a funny thing, but anyone of the crew could have left the ship in Manchester before going on the Arctic run. But no-one did. "It was the excitement I suppose." John saw the first ship casualty through his cabin's open porthole. "There was another boat alongside, but next minute it had disappeared, torpedoed by a Heinkel bomber."
John Middleton : SS Ocean Freedom : My Story
After the 'convoy to scatter' order, "We burst and broke for it, with three or four ships heading in the same direction". As they ran for Archangel, more than 2000km away, the ships came under almost continuous attack from aircraft and u-boats. However, the Ocean Freedom and four other ships managed to reach an anchorage in Matochkin Strait, at Novaya Zemlya.

Then, as they fled from Novaya Zemlya, the ships ran into ice and the Ocean Freedom had its bows stove in and the forepeak destroyed. The ship suffered more damage from air attack. John said: "I think people were frightened, during the voyage, especially when the ship was under attack. But they did not admit it to each other." When the ship eventually arrived back in Scotland there was a civic welcome in Glasgow and the ship's Captain was awarded the DSO and the Lloyds Medal for Bravery.



The ship was sunk, about nine months later, near Murmansk, from H.E. bombs. But John was by then serving on a Tanker in the Atlantic. John also took part in the Normandy invasion, on an American Attack ship, the Empire Mace. He came to New Zealand, after the war and it was through his initiative, and continued dedication, that the original Russian Convoy Club was formed, nationally, in New Zealand. Started in 1988, it continued, under John's presidency, until 1995, when the work became too much for John to manage. He passed away in June 2007, soon after the death of his wife Dorothy.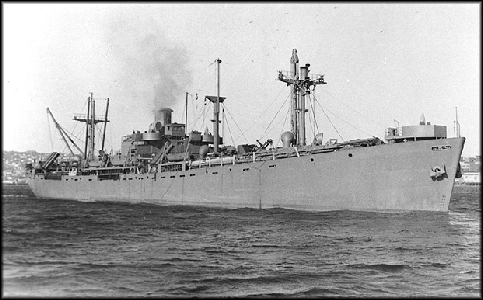 This website is owned by The Arctic Convoy Club of New Zealand © 2004 - 2022
This page updated August 2018

This site uses images in SVG file format.
For best viewing results, please ensure you are using the latest version of your web browser.
John Middleton passed away on 11 June 2007