RCCNZ Member that served on this ship:
Christopher Turnbull, Christchurch (deceased)
HMS Palomares was originally MV Palomares, built by William Doxford & Sons, Sunderland yard in 1937 and sailed as a merchant fruit carrier ship (13.5 knot banana boat) for service on the MacAndrews Line in January 1938 with their Spanish service.
She was purchased by the British Admiralty in 1940, as these fruit ships were considered to be fast and manoeuvrable. In 1941 the Admiralty converted her and seven others to Anti-aircraft Artillery ships and eventually Fighter Direction Ships (seagoing Anti Aircraft Auxiliaries). Most likely the conversion took place at Fairfields yard in Govan on the Clyde with her sister ship HMS Pozarica.
In March 1942, she sailed with Pozarica, and the corvettes Poppy, Lotus, La Malouine and Dianella for the port of Seyðisfjörður. In June 1942, she sailed as an escort in the infamous Convoy PQ-17, where 25 out 36 ships were lost to the enemy, while working around Murmansk and Archangel.
In November 1942, HMS Palomares took part in the Operation Torch landings in Algiers as an Anti Aircraft ship. The ship left Gibraltar on the 3rd and arriving on the 8th. However the next day Palomares was hit by a bomb suffering a large number of casualties, engulfed in flames her steering gear was put out of action. Deceased seamen were transferred to the corvette Samphire for burial at sea and her steering gear was repaired by the 10th.
In September 1943, during the Salerno landings of Italy on the 9th, Palomares was a Fighter Direction ship, directing fighter planes with her radar system. In January 1944, Palomares again served as a Fighter Direction ship during the Anzio landings. Arriving at the beachhead on the 22nd, she struck a mine and was towed back to Naples by the tugs Edenshaw and Evea. In September 1945, Palomares was to have participated in the Malaya landings but couldn't as fire damaged her engine room.
Upon being converted as an Anti Aircraft ship HMS Palomares was equipped with: 8 4" AA guns and 8 2 pounder AA guns. In December 1942, to take the role as a fighter-direction ship, Palomares was fitted with radar for directing fighter aircraft. HMS Palomares had a weight of 1,896 tons and could move at 13.5 knots.
From April 1941-mid-1944 HMS Palomares was commanded by Cdr. John Henry Jauncey; from mid-1944-Feb 1945 by A/Lt.Cdr. Robert Jerome Miller; and from Feb 1945-late 1945 by Cdr. Charles Leigh de Hauteville Bell
Surviving the war, HMS Palomares was returned to the MacAndrews Line in 1946, where she continued service until the mid-1950s.
HMS Palomares sailed in convoys: PQ17 + QP14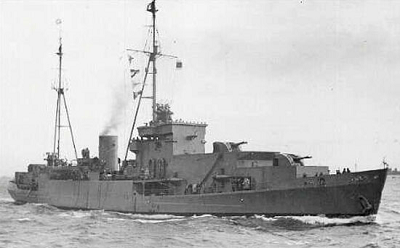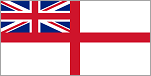 RCCNZ Member that served on this ship:
David McNab, Christchurch (deceased)
HMS Rodney (pennant number 29) was one of two Nelson-class battleships built for the Royal Navy in the mid-1920s. The ship was named after Admiral Lord Rodney. The Nelsons were unique in British battleship construction, being the only ships to carry a main armament of 16-inch (406 mm) guns, and the only ones to carry all the main armament forward of the superstructure. As her superstructure was located aft of midships like RN fleet oilers whose names carried the ...'ol' suffix, she was sometimes derisively referred to as "Rodnol". Commissioned in 1927, Rodney served extensively in the Mediterranean Sea and Atlantic Ocean during World War II.
Rodney played a major role in the sinking of the German battleship Bismarck in May 1941.
During and after Operation Torch and the Normandy landings, Rodney participated in several coastal bombardments. In poor condition from extremely heavy use and lack of refits, she was scrapped in 1948.
Known as 'Queen Anne's Mansions' owing to the resemblance of the bridge structure to the well-known London block of flats, or 'Cherry Tree Class' because they were designed as larger ships but 'cut down' by the Washington Treaty of 1922, the design was limited to 35,000 tons and showed certain compromises. To accommodate 16-inch main guns in three turrets, all of the turrets were placed forward and the vessel's speed was reduced and maximum armour was limited to vital areas. Even with the design limitations forced on the designers by the treaty, Rodney and Nelson were regarded as the most powerful battleships afloat until the new generation of all big gun ships was launched in 1936.
Rodney was laid down on 28 December 1922, the same date as her sister ship Nelson. Construction of the ship was carried out at Birkenhead by Cammell-Laird shipyard, Launched on 17 December 1925 by Princess Mary, Viscountess Lascelles, after three attempts at cracking the bottle of Imperial Burgundy. Ship trials began in August 1927 and she was commissioned in November 1927, three months behind Nelson. The construction cost £7,617,799. The commissioning Commanding Officer in 1930 was Captain (later Admiral) Andrew Cunningham and Chief Engineering Officer was Lieutenant Commander (later Admiral) George Campell Ross, son of Sir Archibald Ross, a marine engineer and pioneer of shipbuilding.
From commissioning until World War II broke out in September 1939, Rodney spent the entire time with the British Atlantic Fleet or Home Fleet. In 1931, her crew joined the crews of other ships taking part in the Invergordon Mutiny. In October 1938 a prototype type 79Y radar system was installed on Rodney's masthead. She was the first battleship in the Royal Navy to be so equipped. In 1940 the type 79Y radar was replaced with type 279 and UP AA rocket projectors were fitted to 'B' and 'C' turrets, but removed in 1941 after concern about their safety and effectiveness. These were replaced by 35 single 20 mm Oerlikons over the next three years.
Following the sinking of armed merchant cruiser HMS Rawalpindi on 23 November 1939 by the German battleships Scharnhorst and Gneisenau, Rodney hunted the enemy ships but developed serious rudder defects and was forced to return to Liverpool for steering gear repairs until 31 December. Rodney was damaged by German aircraft at Karmoy, near Stavanger on 9 April 1940, when hit by a 500 kg (1,102 lb) bomb that pierced the upper deck aft of the funnel, but did not explode and exited sideways after striking the armoured deck. On 13 September, she was transferred from Scapa Flow to Rosyth with orders to operate in the English Channel when the German invasion of Britain was expected. In November and December, Rodney was assigned convoy escort duties between Britain and Halifax, Nova Scotia. In January 1941, Rodney joined the hunt for the German battleships Scharnhorst and Gneisenau, without success. On 16 March, however, while escorting a convoy in the North Atlantic, contact was made with the German battleships, but no battle followed, as the German ships turned away when they realised that they were facing superior firepower.
In May 1941, while commanded by Captain Frederick Dalrymple-Hamilton, Rodney was ordered to sail to Canada, along with the ocean liner MV Britannic and four destroyers. Rodney was intended to travel on to the United States for repairs and refits; the ship carried a number of passengers, as well as additional materials, such as boiler tubes and anti-aircraft guns intended for use in her refit. Britannic was taking civilians to Canada and would be bringing Canadian troops and airmen back to Britain.
It was during this run on 24 May that she was called on by the Admiralty to join in the pursuit of the German battleship Bismarck, leaving the destroyer Eskimo to escort Britannic and taking Somali, Mashona and Tartar with her in the search. Despite Admiral Sir John Tovey in the battleship King George V heading north-west due to a misinterpreted signal from the Admiralty, Dalrymple-Hamilton and his own 'Operations Committee' consisting of Captain Coppinger (newly appointed captain of the battleship Malaya, which was undergoing repairs in New York); Navigator, Lt.Cmdr. Galfrey George Gatacre RAN; USN Naval Attaché, Lt.Cmdr. Joseph Wellings; and Executive Officer, Cmdr. John Grindle, decided that Bismarck was, most likely, headed to Brest and so set course to the East to head Bismarck off, 'at some stages exceeding her designed speed by two knots', despite her engines being in need of an overhaul. On 26 May, she joined up with King George V, as Admiral Tovey had realised his mistake and doubled back. Tovey then sent the three remaining destroyers home because they were low on fuel, and had Rodney fall in behind King George V for the battle against Bismarck the next day.
Early on the morning of 27 May 1941, along with the battleship King George V and the cruisers Norfolk and Dorsetshire, she engaged Bismarck, which had damaged rudder machinery due to a torpedo launched by the aircraft carrier Ark Royal's Swordfish bombers the day before. Unable to manoeuvre and listing to port, Bismarck scored no hits before her forward guns were knocked out, after which Rodney closed with Bismarck until she was firing on a virtually flat trajectory, and spotters could actually follow the shells to the target. One 16-inch shell was tracked from the gun to where it hit the face of Bismarck's #2 turret Bruno and exploded, blowing out the back of the turret, with the resulting splinters killing most of the crew on the bridge. Rodney fired 340 16-inch shells, some in 9-gun broadsides, and 716 6-inch shells during the battle, scoring many hits from a range of under 3,000 yards (2,700 m) and inflicting most of the damage suffered by Bismarck, whose stern was blown off. During the battle, Rodney also fired twelve 24.5-inch (622 mm) torpedoes at Bismarck whilst zig-zagging across her bow; most of the torpedoes missed, but one hit Bismarck and exploded amidships on the starboard side, making Rodney the only battleship in history to have torpedoed another battleship, although Bismarck survived the hit by Rodney's torpedo. Rodney and King George V finally broke off the action; Dorsetshire was then ordered to finish Bismarck off with torpedoes. Rodney and King George V, running short on fuel, were ordered home, and were attacked by Luftwaffe bombers, who sank Mashona, but missed Tartar, with whom the battleships had rejoined.
After refuelling at Gourock, Rodney sailed to the South Boston Navy Yard in Boston, Massachusetts, for the previously scheduled repairs to her engines and the installation of more 8-barrelled "Pom-Pom" AA guns, which had been carried in crates on the deck throughout the battle. This is significant because the United States would not formally enter the war for several months and the docking of Rodney illustrated the US government's true sympathies in the growing global conflict. Since the repairs took several weeks to complete, Rodney's crew was furloughed to local Civilian Conservation Corps camps. In the interim, some members of the crew struck up lasting relationships with American civilians.
In September 1941, Rodney was stationed with Force H in Gibraltar, escorting convoys to Malta. In November, she returned home and was stationed in Iceland for a month and then underwent refit and repair until May 1942. After the refit, she returned to Force H, where she again escorted Malta convoys and took part in Operation Torch, the invasion of Northwest Africa. She was subsequently involved with the Invasion of Sicily and Salerno. From October 1943, she was in the Home Fleet, and took part in the Normandy invasion in June 1944, where she was controlled from the headquarters ship HMS Largs off Sword Beach. Her tasks included a 30-hour operation firing an occasional shell 22 miles (35 km) inland, to prevent a Panzer division from crossing a bridge. She also destroyed targets at Caen and Alderney. On 7 June 1944 a collision between Rodney and LCT 427 resulted in the loss of 13 Royal Navy seamen. In September 1944, she performed escort duties with a Murmansk convoy.
Rodney began the war in need of an overhaul. In November 1939 defects in her rudder required repairs in Liverpool. In early 1940 as a result of panting leaking developed between watertight bulkheads 9 and 16. The crew effected temporary repairs by welding on a support beam. However, Rodney continued to suffer leaking due to defective riveting. No permanent repairs were carried out even after the leaking increased following two near misses from German bombs in April 1940.
During a gale in December 1940 Rodney experienced heavy panting and the beam added by the crew broke off. The two watertight compartments in the affected area flooded. The situation worsened as a result of a hole previously drilled into the watertight bulkhead by an officer to provide access for a hose connected to a portable pump. As a result of this hole the flooding expanded into the platform deck. The gale also tore the covers off the navel pipes which resulted in the cable-lockers flooding. The flooding extended into the torpedo tube compartments and drain tanks. Two bulkheads on the starboard side of Rodney also flooded. Rodney underwent repairs at Rosyth from December 1940 to January 1941. A planned refit in the United States occurred in Boston following the action against Bismarck. Yet even after this refit Rodney continued to suffer from leakage and hull defects.[15] The Admiralty drew up plans for a complete modernization in 1944 but these were never executed.
During the entire war Rodney steamed over 156,000 nautical miles (289,000 km) with no engine overhaul after 1942. Because of the frequent machinery problems, hull defects, and the fact that Rodney had not been upgraded to the extent of her sister Nelson, starting in December 1944 she became the flagship of the Home Fleet based at Scapa Flow and rarely left her mooring. HMS Rodney was scrapped at Thos W Ward Inverkeithing, starting on 26 March 1948.
HMS Rodney sailed in convoys: JW60 + RA60. Motto: "Non generant aquilae columbas" "Eagles don't breed doves". Badge date: 1923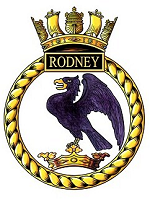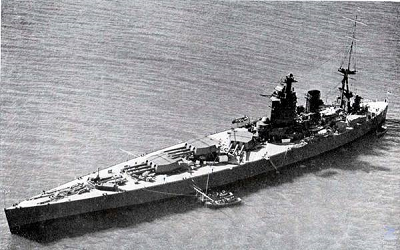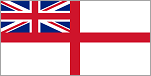 RCCNZ Member that served on this ship:
Bill Gallie, Napier
Type: Battlecruiser. Class: Renown. Built by: Fairfield Shipbuilding & Engineering Co. (Govan, Scotland). Ordered: 29 December 1914. Laid down: 25 January 1915. Launched: 4 March 1916. Commissioned: 20 September 1916. HMS Renown served with the Grand Fleet in the North Sea during the remaining two years of World War I. In 1920-21, following a refit, she carried the Prince of Wales on a voyage to Australia and America. During 1923-26, she was extensively refitted to increase her protection against gunfire and torpedoes.
After a decade of further service, Renown was again reconstructed, greatly changing her appearance and giving her a modern anti-aircraft gun battery, much enhanced aircraft-handling facilities and up-to-date gunfire controls.


This work was completed in September 1939, just after the outbreak of the Second World War. Renown's high speed made her a valuable asset during World War II. In late 1939, she was sent to the South Atlantic to search for the German armoured ship Admiral Graf Spee. She covered mine laying operations along the Norwegian coast in early April 1940 and, on the 9th of that month, engaged the German battleships Scharnhorst and Gneisenau, damaging the latter. Later in 1940 and into 1941, she operated with Force H, based at Gibraltar to provide strategic presence in both the Atlantic and Mediterranean. While with Force H, she participated in a bombardment of Genoa, Italy, in February 1941.

After Home Fleet service in 1942-43, Renown was sent to join the Eastern Fleet in the Indian Ocean. Operating from Ceylon in 1944-45, she helped contain the Japanese in the East Indies. HMS Renown had brief post-war service in British waters and was sold for scrapping in March 1948. Sold to Metal Industries 19 March 1948 and scrapped at Faslane later in 1948
HMS Renown sailed in convoys: PQ12 + PQ13 + QP9. Motto: "Antiquae Famae Custos" "Guardian of ancient renown". Badge date: 1919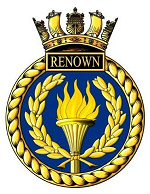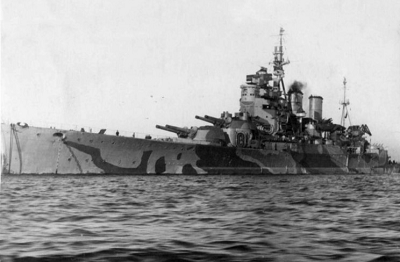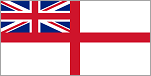 RCCNZ Member that served on this ship:
Arthur Basset-Burr (deceased); Ron Colman, Eastbourne (deceased); George Musson (deceased)
HMS Sheffield (C24) was one of the Southampton sub class of the Town class cruisers of the Royal Navy during the Second World War. She took part in actions against several major German warships. At the outbreak of war, Sheffield served with the 18th Cruiser Squadron, patrolling the Denmark Straits and then, in April 1940, she was engaged in the Norway campaign. After a short spell carrying out anti-invasion duties in the English Channel, she joined Force H, based in Gibraltar. During that time, she operated in the Mediterranean and the Atlantic until the year's end.

In 1941, she participated in the shelling of Genoa (9 February), operations against Vichy convoys and supporting air reinforcements to Malta. In May, Sheffield took part in the sinking of the German battleship Bismarck, narrowly escaping a friendly fire torpedo attack by HMS Ark Royal's Fairey Swordfish aircraft. On 12 June, she located and sank one of Bismarck's tankers, the Friedrich Breme. After the destruction of another German supply ship, the Kota Penang in early October (with HMS Kenya), Sheffield returned to Britain. She was occupied on Arctic convoys until hitting a mine off Iceland on 3 March 1942 and was under repair until July. After more Arctic convoys, Sheffield joined the forces supporting the Allied landings in North Africa (Operation Torch) in November. In December, Sheffield and Jamaica formed "Force R", under the command of Rear-Admiral Robert L. Burnett (in Sheffield), which provided cover for convoy JW51B. The convoy was attacked by a strong German surface force, but, in the ensuing action (Battle of the Barents Sea), the Germans withdrew and Sheffield sank the German destroyer Friedrich Ekholdt.

In February 1943, Sheffield moved to operate in the Bay of Biscay and, in July and August, she supported the landings at Salerno (Operation Avalanche). Returning yet again to the Arctic, she took part in the sinking of the battleship Scharnhorst off the north coast of Norway, in late December. In 1944, Sheffield was an escort for the Royal Navy carrier force that executed a series of air attacks on the German battleship Tirpitz, between April and August. These had limited success and reponsibility was passed to the Royal Air Force. A lengthy refit in Boston and in Britain kept Sheffield out of action until after the end of the war.

The refit was completed in May 1946 and Sheffield alternated between duties in the West Indies (where in 1954 she served as flagship of the 8th Cruiser Squadron) and in home waters and the Mediterranean. There were further refits in 1949/50 and 1954. She went into reserve in January 1959 and became flagship of the Home Fleet until September 1964, when she was placed on the disposal list. Her equipment was removed at Rosyth in 1967 and the was then broken up at Faslane in the same year. The stainless steel ship's bell, which was made by Hadfield's of Sheffield, was preserved and today hangs in Sheffield Cathedral along with her battle ensign.


HMS Sheffield sailed in convoys: PQ5 + PQ18 + QP14 + JW51a + JW51b + JW52 + JW55a + JW55b + RA51 + RA52 + RA55a. Motto: "Deo adjuvante proficio" "With God's help I advance". Badge date: 1935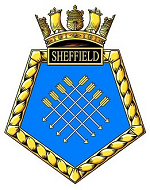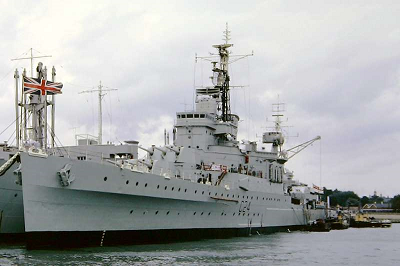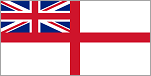 RCCNZ Member that served on this ship:
Les Edwards, Te Puke (deceased)

HMS Speedwell was completed on 30 September 1935 and joined the 1st Minesweeping Flotilla, attached to the Mediterranean Fleet, and was based at Alexandria. She returned to Devonport for a refit which was completed at the end of June 1936. She stayed in home waters undergoing a further refit at Devonport in early 1937 until July of 1937, when she left for the Mediterranean. Returning to the UK at the end of 1937, Speedwell was undergoing repairs, refit and re-arming at Devonport, until the end of April 1938.
In July of the same year, she was at Sheerness, and placed in reserve, where she remained until, with the outbreak of the Second World War, being re-commissioned on 30 September 1939. She joined the 5th Minesweeping Flotilla working off the East Coast. While sailing with this flotilla off Cromer, on 21 October 1939, an enemy aircraft attacked one of the ships in company; there were no casualties.

In February 1940, HMS Speedwell, together with HMS Sphinx and HMS Skipjack, was sweeping north of Kinnaird Head. Sphinx was attacked by an enemy aircraft and heavily damaged; Speedwell took her in tow, and after the tow parted made repeated efforts to go alongside before the Sphinx finally sank. Speedwell took an active part in Operation 'Dynamo' - the evacuation from Dunkirk between 27 May and 4 June 1940, Speedwell brought 1,668 officers and men back to England, sustaining extensive damage by enemy action in the process. During June 1941, a ship in an Atlantic convoy Speedwell was escorting was torpedoed; Speedwell searched for the submarine responsible, gained a contact, and released five depth charges. The contact was lost twice, re-obtained and further depth charges dropped, but without any visible result. As the escorts were about to conduct a second sweep, an enemy submarine was sighted surfacing. Owing to Speedwell's limited speed, she did not arrive on the scene until after the enemy had been sunk by the remainder of the searching party. The submarine concerned was U-651, and the entire crew, including the Commanding Office were rescued and taken prisoner.

In 1942 Speedwell took part in 'Operation Anklet', the raid on the Lofoten Islands; then escorted Russian convoys. Speedwell's Commanding Officer, Lt Cmdr J J Youngs, OBE, RNR, one officer and a rating were mentioned in despatches for devotion to duty while salvaging Harmatris. On 11 April the convoy in which Speedwell was operating was attacked five times by enemy aircraft, two of which were shot down and several others damaged. During June, Speedwell picked up 37 survivors from the Russian SS KIEV, which had been torpedoed. Enemy aircraft again attacked the convoy and four were shot down. A U-boat was spotted running on the surface attempting to attack the destroyer HMS Marne. HMS Speedwell opened fire on the enemy, forcing him to break off the attack and dive. Speedwell first attempted to ram the submarine without success; she then turned and attacked with depth charges. Four charges were dropped by Speedwell before the Marne followed with a larger attack. The two ships circled the position, observing a large patch of oil on the surface. Speedwell parted company from the convoy and proceeded to Hvalfjord, Iceland.

Later in 1942 Speedwell escorted a convoy to Gibraltar, then operated off the North African coast where she went to the assistance of the fast minelayer Manxman which had been torpedoed. In May 1943, she was involved in Operation Antidote, a minesweeping operation in the Mediterranean, off the coast of Tunisia, which had just been cleared of enemy forces. For the work performed by his ship in this operation, Speedwell's Commanding Officer, Lieutenant Commander T E Williams, RD, RNR, was awarded the DSC. Later in May 1943, Speedwell returned to the UK and was based at Leith during the summer.

In September 1943 she relieved HMS Britomart working in North Russian waters until February 1944. While escorting the US tanker Culpepper on 25 October 1943, Speedwell ran aground off Akureyri. No damage was caused and both ships later arrived at Hvalfjord. On return, Speedwell joined 1st MSF working off the east coast. During the assault phase of the invasion of Normandy on 6 June 1944, Speedwell was one of the vessels which swept a channel for Force 5, the naval force which covered the landing at Ouistreham. She afterwards assisted in keeping mines out of the swept channels for the passage of troops, munitions and supplies to the Allied Armies. For the remainder of the war, HMS Speedwell continued to carry out minesweeping duties between Harwich and the Continent, latterly clearing the route to Hamburg and in the Heligoland Bight. At the end of 1945 she was reduced to the reserve at Chatham and laid up at Harwich. On 5 December 1946 she was sold and became the merchant vessel Topaz, registered at Antwerp. Whilst en route to the Dutch ship breakers on 11 May 1954, she was wrecked and later scrapped at Dordrecht.


HMS Speedwell sailed in convoys: PQ8 + PQ12 + PQ13 + QP6 + QP7 + QP9 + QP10 + JW54B + JW55A + RA55B + RA56. Motto: "Celeriter festina" "Hasten swiftly" and "Bene festina" "Speed well". Badge date: 1934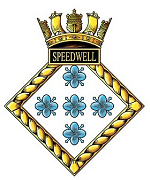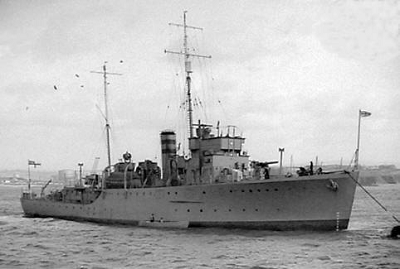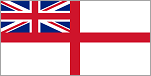 RCCNZ Member that served on this ship:
Derek McDonald, Levin (deceased)
HMS Tracker (D24) was a Bogue-class escort carrier that was built in the United States and served in the Royal Navy during World War II. She was constructed in the U.S. by Seattle-Tacoma Shipbuilding in Tacoma, originally intended to be the merchant ship Mormacmail. However, before completion she was purchased by the U.S. Navy, and in 1942 was given the designation BAVG-6 and converted to an escort carrier at Wilamette Iron & Steel, Portland, Oregon. Upon completion in early 1943 she was transferred to the Royal Navy and renamed HMS Tracker.

Tracker served as a convoy escort during 1943-44 in the North Atlantic and Arctic theatres.
She originally carried Swordfish and Seafire aircraft of 813 Squadron; in January 1944 switching to the Avengers and Wildcats of 846 Squadron. In April 1944 her aircraft, together with those from HMS Activity were responsible for the sinking of U-boat U-288, during convoy JW-58. In June 1944 while part of the naval screen for the D-Day landings, she collided with the Canadian frigate HMCS Teme, causing damage to both ships. In November 1944 the ship sailed to the U.S. to be used as an aircraft transport, and spent the remainder of the war ferrying aircraft and personnel in the Pacific.

In August 1945 she made a final trip to the UK, being returned to the U.S. Navy in November 1945. She was sold in November 1946 and entered service as the merchant ship Corrientes, based in Argentina. She was scrapped in 1964.



HMS Tracker sailed in convoys: JW58 + JW61 + RA58 + RA61. Motto: "Re Rawira" "I am on the warpath". Badge date: 1943