The Arctic Convoy Club
of New Zealand

Veterans of the Arctic Convoys 1941 - 1945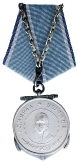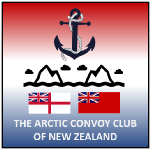 This website is owned by The Arctic Convoy Club of New Zealand © 2004 - 2022
This page updated April 2022

This site uses images in SVG file format.
For best viewing results, please ensure you are using the latest version of your web browser.
We welcome enquiries from interested persons.

Our contact is: enq@arctic.org.nz or you may use the form below.

You may write to us at:

Mr Derek Whitwam
National President
The Arctic Convoy Club of New Zealand
enq@arctic.org.nz

Persons who served on either merchant ships or warships as part of the Arctic Convoys during the period 21 August 1941 to 30 May 1945 are welcome to submit their story by e-mail to: enq@arctic.org.nz
Persons submitting content to this website agree that the Club may use such content for the purpose of public dissemination via this website. The Club reserves the right to edit content submitted or to refuse any content it deems inappropriate.

All information contained in this website has been obtained from sources which are understood to be in the public domain. If any person or entity considers that they have rights over any of the material contained in this website, and are of the opinion that such material should not be displayed, they should contact the Club at the enquiry e-mail address above stating details. The Arctic Convoy Club of New Zealand is a non-for-profit organisation which relies on nominal annual fees to cover its running costs. No commercial activities are entered into.

For your personal copy of "The Worst Journey in the World" a moving commemorative visit by sea of Arctic Convoy veterans to Murmansk during 2010
click here to order by mail