The Arctic Convoy Club
of New Zealand

Veterans of the Arctic Convoys 1941 - 1945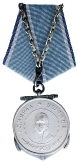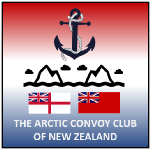 Our friends in New Zealand and around the world

The RSA was formed in New Zealand in 1916 by returning ANZACs during World War One to provide support and comfort for service men and women and their families.
The Royal New Zealand Returned and Services' Association is made up of over 180 local RSAs around the country, each an entity in their own right, with over 100,000 members. Local RSAs are managed by their own executive committee while being united with the RNZRSA in our strategic pillars, vision, and values. We believe in a nation joined by a heartfelt connection to the ANZAC spirit of courage, commitment, comradeship and compassion.
While honouring the past is an important part of who we are, we're also focused firmly on the present. Support is at the heart of what we do. The National Office is responsible for helping local RSAs with the great work they do, from classic kiwi hospitality, to support for our past and present servicemen and women including the NZ Police, and their dependents. This can be anything from financial assistance and advocacy to creating support networks with other RSA members who have had similar experiences.
We take pride in representing our current and ex-service personnel nationally, as well as internationally, and fostering a positive relationship with other organisations in the Royal Commonwealth Ex-Services League. There is also a number of other ex-service associations in New Zealand which are affiliated to the RSA
Royal New Zealand Returned and Services Association
A small team of committed volunteers working hard to create a multi-site museum around the shores of Loch Ewe dedicated to the Arctic Convoys. Loch Ewe was a hive of activity during WW2 and it was the point of departure for many of the convoys bound for Russia. It's fitting therefore that there should be a lasting legacy along its shores to the heroes who braved Arctic waters under constant threat of attack from enemy aircraft and u-boats. Many wartime buildings, gun emplacements and anti-aircraft batteries still stand around the local landscape.



Russian Arctic Convoy Museum Project, Scotland

We welcome you to come and visit the Lower Hutt Memorial Return and Services Association (Inc.). Club night is every Friday in the ANZAC Lounge, upstairs at the Petone Club, Udy Street, Petone. The Lounge is open from 4.30-6.30pm.

You may want to honour a relative, come to an event, or simply enjoy a game of pool, have a meal and watch the match on a big screen in good company. You will receive a warm welcome from people who understand where you've been and what you've seen.
Check our website.
Lower Hutt Memorial RSA Inc.

Embassy of the Russian Federation, Wellington

Merchant Navy Association, Wellington
Several thousand New Zealanders served in the Merchant Navy during the Second World War. These civilian volunteers sailed the ships that delivered troops, military equipment and vital cargoes of food, fuel and raw materials across the world's oceans. This work was so essential to the Allies' war effort that the Merchant Navy was effectively regarded as the fourth service alongside the army, navy and air force.
Work on the ships was tough – but also full of adventure. Merchant seafarers often found themselves in the front lines of the war at sea. Many ships were torpedoed or bombed; survivors sometimes spent days or weeks in lifeboats before being rescued. More than 140 New Zealand merchant seafarers lost their lives, and a similar number were taken prisoner. No other group of New Zealand civilians faced such risks during wartime.
Ultimately, we intend to create a museum to store artefacts pertaining to the convoys and the recollections of those involved to preserve them for future generations. We also want to restore and preserve the wartime buildings for all to see. It's a big goal but we feel a worthwhile one.
A multi-site museum in the North-West Highlands of Scotland, centred around Loch Ewe. This will incorporate items from our collection on display in several local venues, the preservation of local sites and structures of interest, a virtual presence and ultimately a state of the art exhibition centre built in Aultbea on the site of the wartime naval base.
Source/Link : BBC YouTube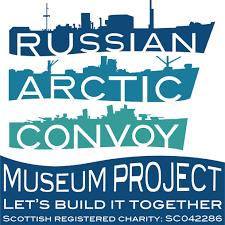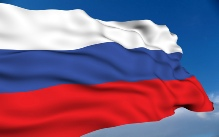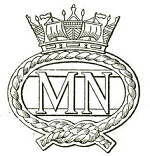 This website is owned by The Arctic Convoy Club of New Zealand © 2004 - 2022
This page updated April 2022

This site uses images in SVG file format.
For best viewing results, please ensure you are using the latest version of your web browser.