The Arctic Convoy Club
of New Zealand

Veterans of the Arctic Convoys 1941 - 1945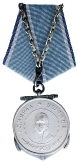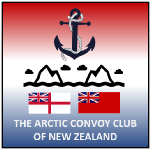 What were the Arctic Convoys? When were they active? And why? Check it out here!

This website is owned by The Arctic Convoy Club of New Zealand © 2004 - 2022
This page updated April 2022

This site uses images in SVG file format.
For best viewing results, please ensure you are using the latest version of your web browser.
"… we shall give whatever help we can to Russia and to the Russian people.
We shall appeal to all our friends and Allies in every part of the world to take the same course and pursue it as we shall,
faithfully and steadfastly to the end"

"the worst journey in the world"

Winston Churchill
"The story of the voyages to Murmansk is one of almost unbelievable horror, or matchless courage, and of unlimited devotion to duty.
There is nothing quite like it in all history".

Office of Naval Operations, United States Naval Administration in World War II


Source: Russian Arctic Convoys Museum Project
IMAGE: MEDIADRUMIMAGES / ROYSTON LEONARD